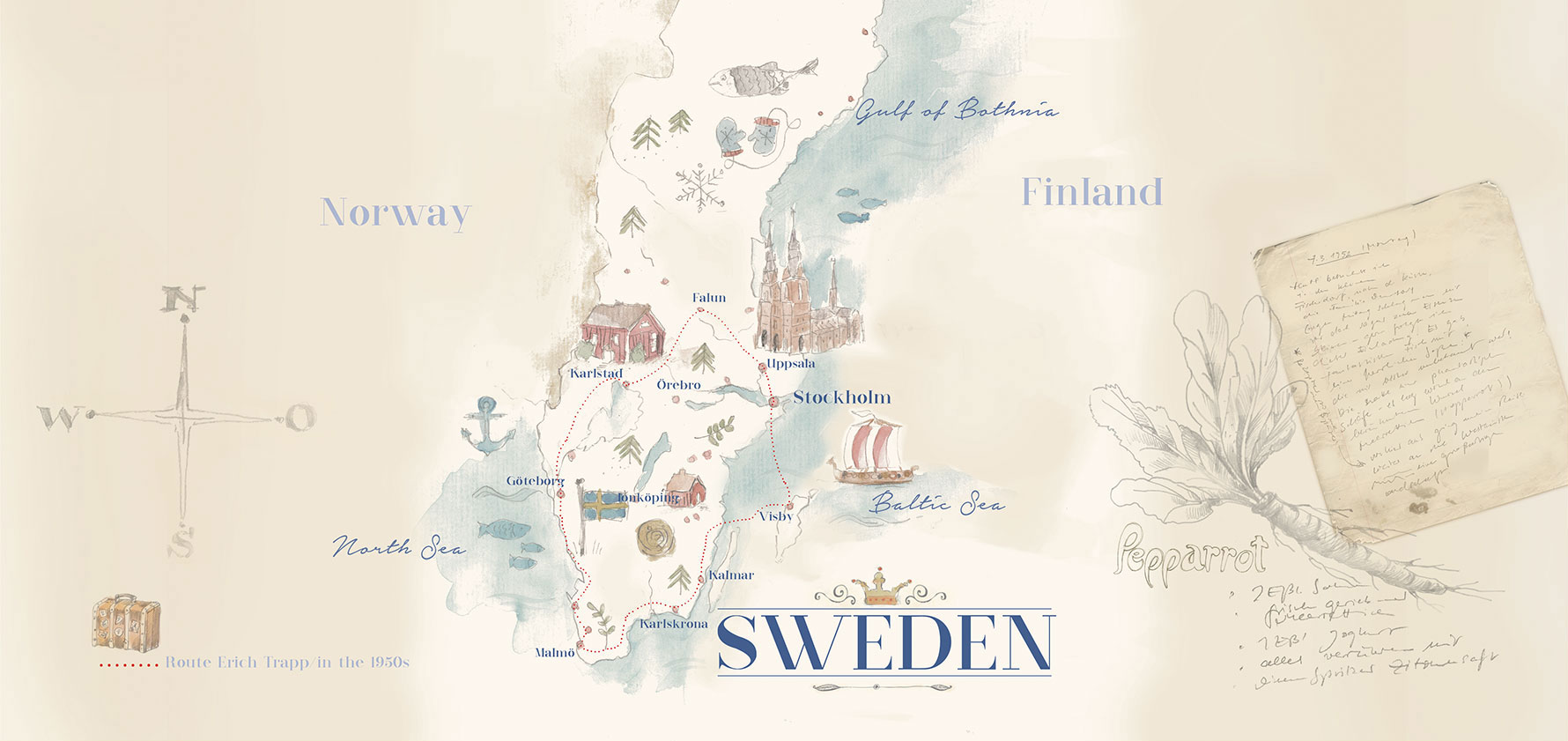 Our story
The unusual story of Scandia Pepparrot
It is the story of a seasoned globetrotter who met fascinating people and made exciting culinary discoveries on his travels to distant lands with exotic cultures – his name was Erich Trapp.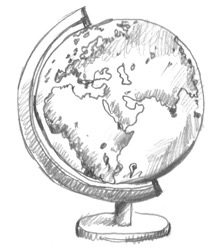 Driven by wanderlust and a burning desire to discover new things, Erich Trapp loved to travel around the world. From Alaska to Tierra del Fuego, from the deep south to the icy north, he sought out exceptional herbs and combinations of spices. One of these excursions through Scandinavia brought him to the south-east of Sweden, to a small fishing village where he was given such an open and friendly reception by the locals that he decided to spend some time there. Living among lovely people, he soon became just like one of the family. Above all, he loved the meals taken together with his new friends. And what made the greatest impression of all: Every dish that was served – from simple bread or fish to roast reindeer or festive meals – tasted indescribably delicious: spicy yet subtle, a stimulating, near-magical treat for the taste buds. He had never tasted anything like this before.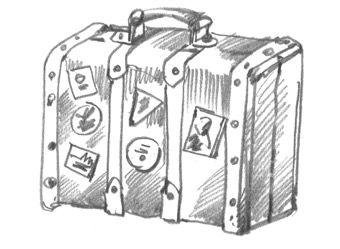 This was the secret of "Pepparrot" – the Swedish term for the magic root known to English speakers as horseradish. A delicacy that thrives in the soil and that is perfected with just a few choice ingredients. In combination with these meals, horseradish weaves its sensual magic powers.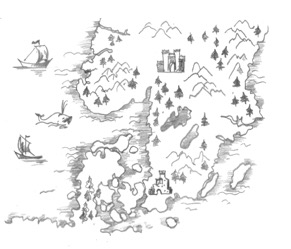 Erich Trapp was fascinated by this discovery and devoted a great deal of time and energy to exploring this "magic root", noting everything that was known about it. With inspiration and passion, he developed and tested new recipes in which horseradish played a prominent role – he saw these recipes as his "treasure trove", noting them carefully in his personal diary. This diary is still in the family's possession, carefully stored in a vault.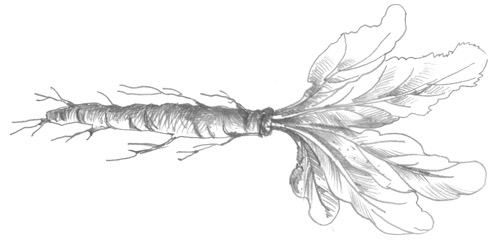 On arriving back home in Hamburg, Erich Trapp founded his own company in the city's Altona district in 1954 and developed the recipe for his original "grated, extra-hot" horseradish which remains unchanged to this day. After his sudden death in 1966, his grandson Klaus-Erich Trapp followed in his footsteps, developing further wonderful horseradish-based recipes over the years, to the delight of a still-growing customer base of creative cooking enthusiasts.
"Pepparrot" is Swedish for "horseradish".
It was discovered by company founder Erich Trapp in Sweden. The Swedish term was combined with a reference to Scandinavia to form the brand name "SCANDIA PEPPARROT".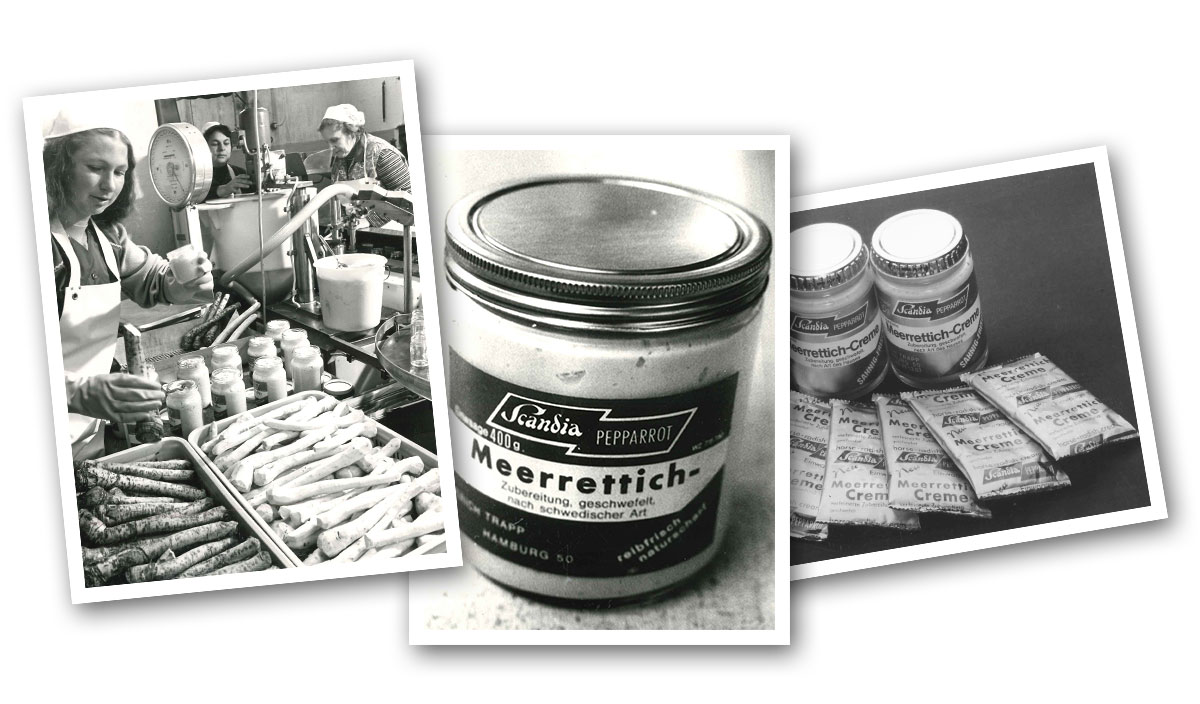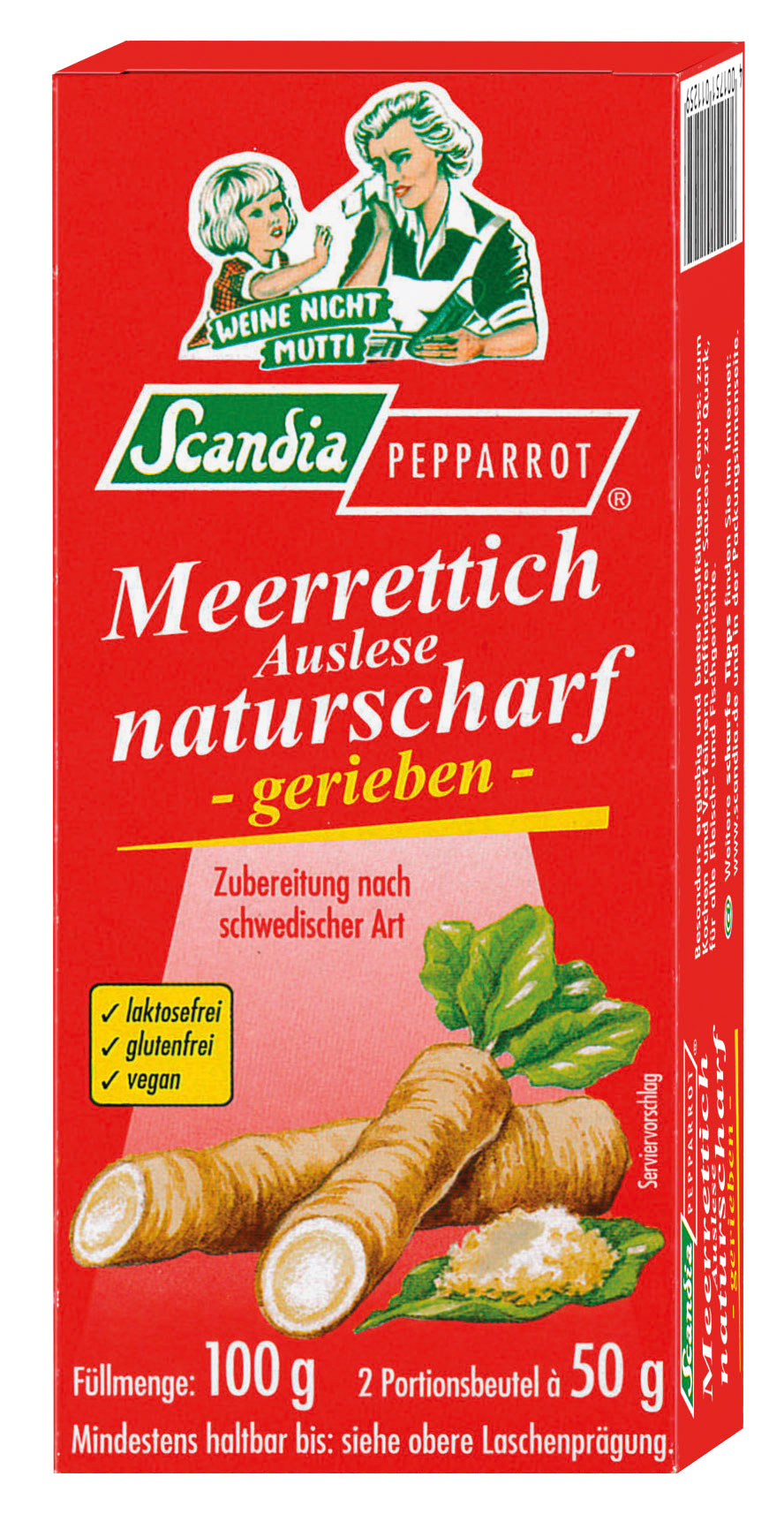 "DON'T CRY, MUMMY"
Naturally potent and with an exceptionally high dry solid content, our grated, extra-hot horseradish was one of the very first convenience products on the market back in the 1950s.
This spared consumers the eye-watering task of grating the pungent horseradish roots themselves.
Even today, the slogan "Don't cry, Mummy" is still used for this hot, sharp horseradish.